Our Vision is to Serve Students Through Soccer
We provide a challenging academic and athletic experience, a place where the committed student-athlete can excel.
We serve students who aspire to play collegiate or professional soccer – regardless of income – with the focus on getting each student a college offer by the time they graduate. We empower these students by encouraging them to create a vision for their own lives, with a particular focus on obtaining academic and athletic collegiate scholarships.
We serve our students through personal development and mentorship, creating a genuine and authentic family and community. We provide a 6:1 student to teacher ratio for each student.
WHO ARE WE? OUR NON-NEGOTIABLE VALUES
WHAT IS OUR SOCCER IDENTITY - OUR "DNA"?
Our "Soccer Identity" could be described as the passion to keep the ball whenever possible (Guardiola) while using quick, 1-touch buildups in the counterattack (Klopp).
We are proactive, not reactive – we aim to dictate the tempo of the game
We try to possess the ball as frequently as possible
We use obsessive, tactical discipline to control the game
We quickly regain (and keep) the ball after losing possession
We are work-in-progress, holistic players with:
Skill (confidence in 1v1 situations)
Knowledge (the ability to play any suited position on the field)
Intensity (both offensively and defensively)
Constant movement without the ball, specifically checking into areas of space
High soccer IQ (the speed by which players assess given situations and make decisions)
Offensively: We utilize as many players and as much of the field as possible – we focus on a Triangular Possession style with constant movement off the ball to confuse opponents and create goal-scoring opportunities
Defensively: We implement a delayed, high pressure system to maximize disruption and decrease passing angles with the intention of forcing the opponent into giving us the ball
We value skill & soccer IQ over size & speed
Our preferred formations:
4-3-3
4-2-3-1 / 4-5-1
3-5-2 / 5-3-2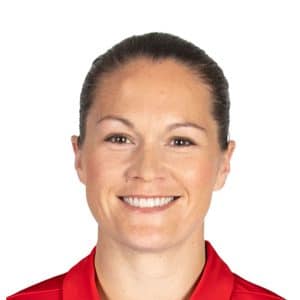 Erin McLeod
Ambassador, High Performance Curriculum Developer, & Talent Scout
BA Public Relations & Communication Penn State University
Canadian Women's National Team goalkeeper (four World Cups and two Olympic Games), Bronze Medalist; Co-Founder of The Mindful Project; Certified Mental Trainer; Certified Meditation Teacher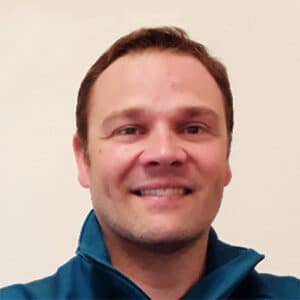 Lee Fraser
Ambassador, Talent Scout
Director of Global Scouting & Data Processes at Spotlight ID; former Head of Talent ID Analytics at Newcastle United FC; Sports Management Worldwide Tutor & Mentor; Guest Speaker at the MLS SuperDraft and many other conferences worldwide; over 20 years of scouting & analytical experience at the International, Champions League and Premier League levels
MS Business Management & BA Neuroscience, University of Notre Dame
5-time High School National Champion in Cross Country & Track; Gatorade National Girls Cross Country Runner of the Year; 8-time All-American at the University of Notre Dame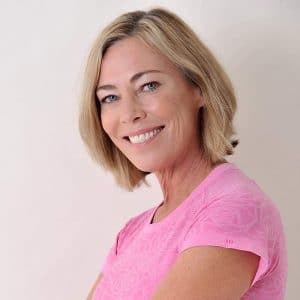 BS Education, Westfield State College
Student Athlete at Westfield State College
Contestant on CBS's Survivor (Season 28)
Certified pilates instructor and business owner since 1999, certifield Barre instructor since 2014, certified Life Coach since 2015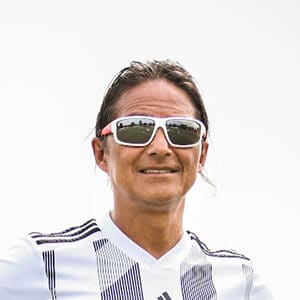 James Ortega
Ambassador, Youth Academy Director
Shot first commercial with Pele at the Rose Bowl in 1993, shot first national TV Commercial for Budweiser for 1996 Olympics, went on to do soccer commercials for Nike, Gatorade, Nissan, Puma, ESPN, Toyota, and more; established "Futboleros Soccer Entertainers" known as "the Harlem Globetrotters of Soccer"
Head of Entertainment at LA Galaxy from 2008-2013; FIFA "Disney" soccer commercial for 2014 World Cup in Brazil; clients include Clients: ESPN, Coca Cola, Pepsi, Sprint, Nissan, Toyota, AT&T, T-Mobile, Adidas, Nickelodeon, Disney Wide World of Sports, Walmart, Home Depot, Lowe's, Univision, MLS, US Soccer, LA Galaxy, Houston Dynamo, FC Dallas, & more; has worked with Mel Gibson, Vince Vaugne, Tom Cruise, Tom Hanks, Micky Rourke, etc., soccer icons include Lionel Messi, Ronaldinho, Sir Alex Ferguson, David Beckham, Thierry Henry, & Tim Howard