America's First Government Accredited Soccer High School
The International Soccer Academy of America is the first in-person high school in the United States targeted toward soccer players.
Official Youth Academy of Villarreal CF
Our students receive a high school diploma while preparing themselves for collegiate academics and/or soccer, and potentially a pathway to the professional soccer. Diplomas offered are the Indiana Core 40, and Indiana Core 40 with Honors.
ISAA implements a mindfulness curriculum, a course in which students focus on the mental side of their overall performance, which includes academics, athletics, mental health, and more. This curriculum includes meditation and yoga amongst others.
Each year, ISAA plays approximately 18 colleges and Universities. We plan to play in select club tournaments that will pose a challenge and provide skill development for our student-athletes beginning spring 2025.
ISAA Provides Students a Path to the Pros
A minimum of two students are sent to Villarreal, Spain for free each year, for one week on behalf of ISAA/Villarreal Indiana to train.
Play Against Collegiate Teams
To prepare students for collegiate soccer, ISAA takes a dozen monthly trips to colleges and universities each fall, and a half dozen each spring, to scrimmage against their reserves teams. Matches are typically played in the late afternoon or evening, therefore, ISAA students spend the morning and early afternoon touring the college/university, receiving financial aid packages, and preparing for college life.
Our academy soccer team goes by the name Villarreal Indiana. We are partnered with Villarreal CF and our fellow Villarreal sister academies around the world, and proudly wear the Yellow Submarine kits. Wearing our kits is an honor, earned, and not guaranteed.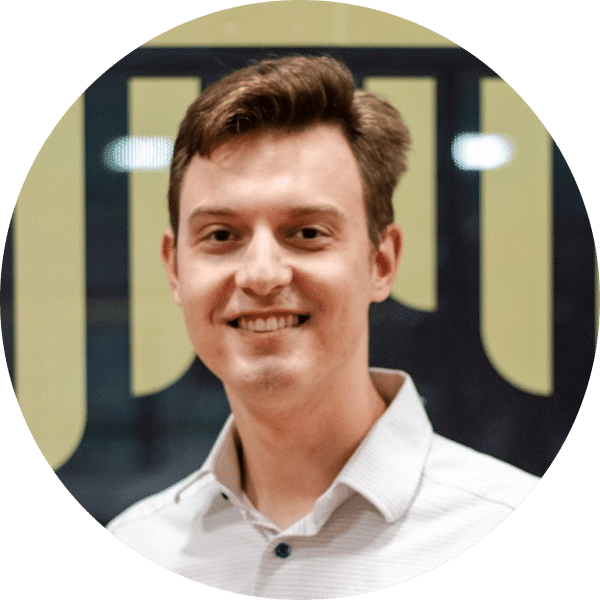 Ethan Hunt
Founder, Executive Director
Masters in Sport Management, Johan Cruyff Institute & the Autonomous University of Barcelona; BA Sport Management, Bethel University, cum laude.
Director Hunt has obtained his National Coaching Diploma from United Soccer Coaches, has completed Sports Management Worldwide's "Soccer Management and Scouting" & "Soccer Analytics" courses, and is CPR certified. Ethan was Bethel University's Kinesiology Student of the Year in 2017-18 and Bethel University's Servant-Leader of the Year in 2018-19.
Director Hunt has known for a long time that the American soccer system is not properly aligned with the rest of the world, and he has made it his goal to fix it. His vision for the ISAA came from knowing that student athletes and parents were finding a difficult time balancing the importance of both school and soccer.
Ethan opted toward another option, the European/South American model, where students go to school and play club soccer under the same umbrella. This allows students and parents more flexibility, less commutes, better team chemistry, and most importantly more successful young women and men. So for his Masters degree thesis, Ethan wrote a 100-page business plan with proof of how it would work, how it would be financially viable, and most importantly how student-athletes would benefit from this proposed model. Presenting it to faculty of the Johan Cruyff Institute and the Autonomous University of Barcelona, Ethan successfully defended his thesis in front of the best minds in sport management in the world. Now, he is turning his dream of a soccer-specific, private high school into a reality.